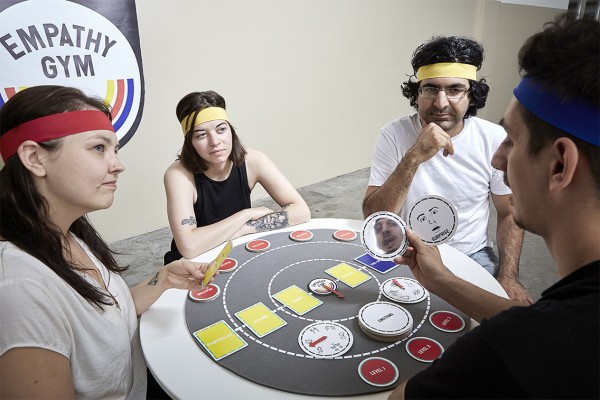 BA from Design Academy Eindhoven
Heeft expertise op het gebied van:
Prototyping
Communicatie
Positionering
Zoekt expertise op het gebied van:
Business Model
Distribution
Manufacturing
Marketing
Social Media
Terug naar vorige pagina
Guntra Laivacuma
I am a social designer and artist from Latvia currently based in Eindhoven, The Netherlands. My passions are community projects, interactions and storytelling. I use tools of design to explore social issues and enhance interactions between people.

guntra.works@gmail.com
www.guntraworks.com
Empathy Gym
Empathy Gym is a storytelling exercise that encourages players to practice empathy by sharing stories about emotions, actions and sensations. Politics and society are increasingly polarised. Polarisation appeals to negative emotions such as fear and anger. Neuroscience tell us that all humans are inherently empathic, and that empathy is a skill we can train. Empathy Gym can be played with friends, family, colleagues or even strangers before a political debate.